Meet Our Team
With a passion for having fun, changing the game and, of course, U.S. wine, the DOMSOM team brings a unique combination of service and enthusiast perspectives to achieve the ultimate goal – taking the fear out of wine!
Kristi Mayfield, WSET 2, CMS1
Education – Advisor of the Vine
The team's official wine nerd, Kristi is on the ultimate quest to find the best $20 bottle to drink right now. Her successful career in international business development and global sales leadership provided the opportunity to explore wines around the world. Naturally curious and eager to learn she gained a deep knowledge and earned multiple, prestigious wine certifications –– and turned her passion into a vocation. She's a viticulture junkie and loves to get her hands dirty in her own garden when not touring her favorite wineries or searching for that hidden gem, lesser-known U.S. varietal to serve with dinner.
Charisse Henry, WSET 2, CMS1
Training – Street Smarts Ninja
Charisse is like the Seal Team Six of F&B training and service with more than 20 years on the front lines of highly successful ventures including Hillstone Restaurant Group. During her journey she became highly adept at turning a wine list into cash in her roles as server, trainer and wine buyer. That trial by fire stoked her personal passion for wine and wine education, and led her to attain top wine certifications while kicking ass on her way to top management. Theoretically, if she had spare time, she'd travel and drink great wine while grappling with the mysteries of "mouth feel."
Allen Wallach,
Marketing – Prime Minister of Vibe
Allen is a professional thought provoker with a penchant for light, bright Pinot Noirs and bracingly dry whites. DOMSOM has leveraged his experience as owner of an award-winning advertising agency, entrepreneur and inventor to position and differentiate DOMSOM, create an engaging brand persona and deliver on the promise of a killer user experience. He has worked for wine and spirits clients, including global powerhouse Diageo, as well as other Fortune 500 brands; is part owner of a Spanish winery; and once helped rock star, Stewart Copeland (of The Police) promote the world debut of his opera.
Bobby Sharp,
Partnerships – Godfather of Grape
Bobby is a "big nose" cab guy (literally and figuratively) with a real joie de vivre. The visionary behind DOMSOM is a serial entrepreneur who recognized an opportunity to use education to demystify domestic wine and make it less intimidating to a massive audience. His epiphany came from years in the restaurant business –– from dishwasher to ownership of cool spots in Los Angeles, San Francisco and Austin. Now a partner/founder in Coinsource, a cryptocurrency company, his passion will always remain in hospitality…and his belief in world class U.S. wines sold and served without the snoot.
What Our Students Have to Say
I am married to a true wine fanatic (or aficionado)! And while I have always wanted to take a wine course, they all seemed too time consuming and intimidating. Until DOMSOM! The course is relevant and I can take it with me everywhere. Most importantly, the tools have given me the ability to select wines I enjoy and to know why I like them – now I get to choose the wine on date night! I'm a DOMSOMer for life!
Ronda Stucker, Wine Enthusiast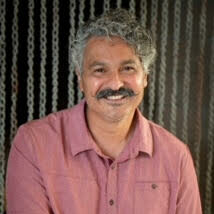 It's (DOMSOM) been great! Enjoying the format as I can knock out a few sessions in the morning with coffee or evening while I'm winding my day down.
Thank you so much for DOMSOM! I heard some podcast interviews with you and Charisse and thought "these two speak my language!"
I've been working in the wine industry for the past 2 1/2 years and, in my opinion, DOMSOM is a less intimidating way build a base of wine knowledge!
Phil Amaya