Online Wine Education
For the Rest of Us
Celebrating the joys of U.S. domestic wines.
Other wine certification programs are for hard core professionals. We're more inclusive, friendly, easy to understand and flexible in the needs of real life. We focus on U.S. domestic wine and provide all the essentials you need to further your career, increase earning power and enhance your personal wine-drinking experience. Perfect for bartenders, waiters and wine enthusiasts, alike, DOMSOM is truly online wine education and certification for the rest of us.
Actionable Training
Wine eduction and tools you can use today – anywhere at any time.
Interesting Quizzes
Test your knowledge along the way and enhance your learning experience.
Premium Material
Developed by certified sommelier and domestic wine experts.
What you can expect
During this course, our goal is to translate the traditional, theoretical elements of wine and winemaking into a simplified foundation of wine smarts you can use every day to look at a selection of wines and know how to pick a bottle for yourself…for your meal…for a friend…with confidence and excitement. You may not have ever had that bottle before, but you'll know why you picked it, and will have a renewed curiosity about what to expect when you open and pour. Get ready for an exciting journey—and a ton of fun!
What is our difference
We're domestic experts, which comprises the biggest market in the US for sales and purchases.
We've organized the DOMSOM course into five concise Modules:
Module 1
What makes wine wine
Module 2
Let's Taste
Module 3
White Wine
Module 4
Red Wine
Module 5
The Wine Experience
We've got your back
We're portable
Through the DOMSOM online portal you can take this course with you anywhere at any time. Computer, tablet or mobile – however you want, whenever you want.
We're bite-sized
Modules are broken down into short lessons followed by quizzes. Enhance your learning experience with videos and graphics to further build upon your learning.
We're doable
At the end of your studies, you will take a 50 question online exam for which a 70% pass rate is needed to earn your DOMSOM certification!
We are so excited to have you in the DOMSOM family and we will continue to offer additional
wine-related education on many topics which we will make easily accessible to you. DOMSOM is
much more than a 4-week wine course, we are a family of wine lovers – thanks for joining us!
Select Your Course
This course will take you from the vineyard, to wine making, guide to tasting and tips on service.
What Our Students Have to Say
I am married to a true wine fanatic (or aficionado)! And while I have always wanted to take a wine course, they all seemed too time consuming and intimidating. Until DOMSOM! The course is relevant and I can take it with me everywhere. Most importantly, the tools have given me the ability to select wines I enjoy and to know why I like them – now I get to choose the wine on date night! I'm a DOMSOMer for life!
Ronda Stucker, Wine Enthusiast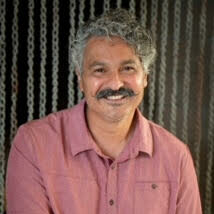 It's (DOMSOM) been great! Enjoying the format as I can knock out a few sessions in the morning with coffee or evening while I'm winding my day down. 
Thank you so much for DOMSOM! I heard some podcast interviews with you and Charisse and thought "these two speak my language!"
I've been working in the wine industry for the past 2 1/2 years and ,in my opinion, DOMSOM is a less intimidating way build a base of wine knowledge!
Phil Amaya